By Police1 BrandFocus Staff
Sgt. Ryan Brett leads the personnel and training division of the Corona Police Department in California. The division – Brett, plus one full-time background investigator and one part-time background investigator – manages hiring, recruiting, testing and training efforts for the department of about 250 sworn officers and professional staff, including thorough background investigations for dozens of candidates each year.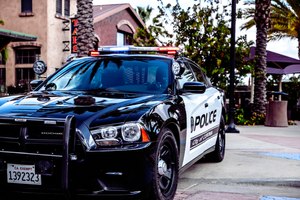 Brett, a 25-year veteran officer, was assigned to the police department's personnel unit in January 2019 and quickly discovered the mountains of paperwork background investigations generate. Looking for a more efficient solution, he heard about eSOPH – an electronic platform for collecting and processing candidate background information – which came highly recommended by a colleague at the county sheriff's office. Corona PD adopted eSOPH in mid-2019.
Here, Brett tells Police1 why he chose eSOPH and how it has helped the department vet and hire candidates faster. (The conversation has been edited for brevity and clarity.)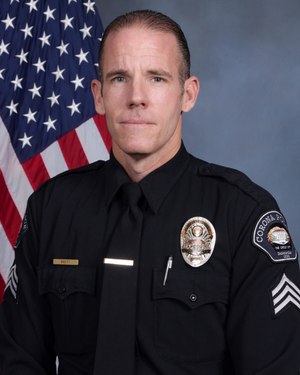 YOU ADOPTED ESOPH ABOUT TWO YEARS AGO. HOW WERE YOU HANDLING BACKGROUND INVESTIGATIONS BEFORE THAT? 
We were using standard binders and just reams of paper. It was frustrating to have to thumb through them all.
And the thing that I absolutely hated was sending out reference packets – filling out envelopes, folding papers, putting on stamps, walking it down to the department mail – and then waiting. That was the biggest sticking point. It was just too much work. So we would wait on things that we may never even receive, and that would delay our process significantly.
Now I just confirm that the contact information the applicant has put in their references is valid, hit "send" and get immediate feedback that the reference requests have successfully been sent. I just sit back and wait for them to return automatically to the folder, where I review them and add them to the report. Easy breezy.
DO REFERENCES RESPOND MORE NOW THAT THE PROCESS IS ELECTRONIC?
Yes, now we get them really quickly. Once we started using eSOPH, I learned immediately about the electronic reference collection through either email or fax. So now these references are getting the notifications that there's a request from a police department on their email on their phone, as most people are connected now. So it just takes them two to three minutes to type in on their phone or laptop or home computer and respond right back to us, and we get the response typically within one to three days – sometimes immediately.
HOW LONG DID IT TAKE YOU AND YOUR TEAM TO GET UP TO SPEED?
eSOPH is very user-intuitive. As the supervisor, I not only had to learn the user end, I also had to learn the administrative side, and the flexibility of being able to create my own files, create our templates, install our letterhead and manipulate it from the back end is super easy.
I brought another police officer in to help out with some backgrounds for a short period of time when we were backlogged, and I was able to show her how to work the system in about an hour and a half. It's pretty self-explanatory for background investigators, and it's kind of hard to mess up because there are task lists in the software.
HOW HAS THIS TOOL IMPROVED THE HIRING PROCESS FOR YOUR DEPARTMENT OVERALL?
In a nutshell, it has absolutely sped up our ability to take in background information from prospective candidates and process them in a real-time scenario.
Very early on, if one of my candidates is putting in something that's going to be disqualifying eventually or something that I know my command staff would not tolerate, I can call them up right away and say, "Look, stop. We're not going to be able to continue with you," or we can ask them some clarifying questions and maybe clear it up. That's saving us time in processing all these candidates that we know we can't go further with anyway.
The other benefit for the agency side is the reduction for records retention and being able to store them in a cloud-based server, which eSOPH provides. We export to a PDF, and they're all available on a database – and we don't have to have a whole room full of old binders collecting space.
MOST DEPARTMENTS ESTIMATE FOUR TO SIX MONTHS TO PROCESS A CANDIDATE FROM APPLICATION TO OFFER. HOW LONG DOES IT TAKE YOU TO PROCESS NOW WITH ESOPH?
I'm finding four to six weeks to be an accurate average for a person to be at the stage where we're prepared to offer them a full job.
I have a candidate right now who is the fastest yet. She got her eSOPH invitation to start her background, and in three days she had all of her information submitted to me. Three days later, I have her file about 80% done. We're just waiting on the appointments, like a polygraph and a psychological and medical exam, but she could technically be hired in about three weeks total. She's very unusual, but on average, it's absolutely 50% faster.
We're also able to tell at what step someone washed out, whether it was the polygraph or the psychological tests – eSOPH breaks down the process for the staff all the way down to where they were hired or discontinued. My chief can look in eSOPH, and right away he can see how many people we have entered, how many are in prescreening, where they're at in the process and how many are over in review at HR waiting for signing.
HOW DOES ESOPH HELP YOU HIRE BETTER OFFICERS?
There is a feature that will flag disqualifying answers or potential disqualifying information to draw our attention. The investigator still has to go in and manually read their questions and answers, but it's harder to miss things.
For example, if we're reading one of our police trainees' files and a question maybe in drug use will show a flag, we can click that little indicator to take us right to that question. At that point we can determine whether it violates our policy or is an acceptable practice at this agency.
The other thing that is fantastic is the ability for agencies to share the electronic backgrounds back and forth. That's helping us increase the quality of candidates that we're actually hiring. It's keeping our candidates a little more honest, knowing that you can't lie to one agency and then go try and lie to the other one to get hired.
The more agencies that get on eSOPH, the more effective we can be at hiring good candidates because of that information sharing.
HOW DOES THAT INFORMATION SHARING WORK?
It's automatic. eSOPH is saying this person already has a file, so you may want to come look at it. Usually background investigators are super-cooperative with each other, as long as there's a waiver involved.
As an example, two people that are just entering our process have already been entered in eSOPH by another agency. eSOPH shows there's already been a background done on them and they've probably been disqualified, so my investigator knows that they have to reach out to that agency. When I open the flag, it shows that they applied at X police department, and there's a hyperlink. So I would just click it, and my email would pop up to email them right away.
WHAT'S THE BIGGEST OVERALL BENEFIT OF ESOPH TO YOU AND YOUR BACKGROUND INVESTIGATORS?
This is a small to midsize agency with only one real full-time investigator and myself. I see what my main investigator can handle – I think she had 14 backgrounds she was working at one time. And the way eSOPH is organized, there was no confusion with 14 packets laid across the table. She was able to balance that and maintain her trajectory. Before, when I came into the unit, the other investigator had his binders laid out and could really only work one or two at a time before getting overwhelmed with paper everywhere. It's just a neat, clean way to handle backgrounds. Also, we can work from home, in the field or in our office.
I think the biggest benefit for me is the ability for a smaller number of investigators to handle a much larger volume of backgrounds without getting confused or overwhelmed. It's very easy to run multiple backgrounds and stay focused on the returns because they all come into their individual folders.
Visit eSOPH/Miller Mendel for more information.
Read Next: How the third largest Sheriff's Department in the nation cut its background investigation time in half – without sacrificing quality